Your safety and security is important to us, especially online. That's why we're always working hard to make sure we have up to date technology and support from experienced experts for the early detection of suspicious activity.
But even with those measures in place, you might still find yourself the target of a scam, so it's important to be aware and as vigilant as possible.
Here's everything you need to know about spotting a scam and keeping yourself and your personal information safe.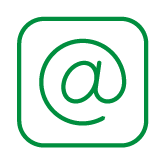 Emails
That claim to be from a business or agency seeking payment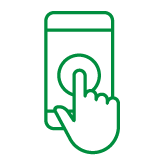 Texts
That ask you to click on links or verify information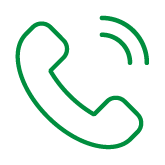 Phone Calls
That pressure you to take up an offer or threaten you with unpaid debt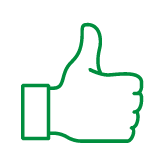 Social Media
Accounts that claim you've won a prize or need you to help them with an emergency
There's a reason these scams are so common - it's because they work! Read on to discover the most common scams, the warning signs to look out for, and what to do if you feel you've been targeted.
How you can expect us to communicate with you
We do send customer notifications via email and text, and these messages can often contain links. These links will always take you to a page on our website where you can find out more information before we ask you to login, apply for a product or download a brochure.
If you're ever unsure about an email or text, call us on 138 001 or send an email to alerts@mystate.com.au
If you're ever unsure about a link, check that the web address includes mystate.com.au and a padlock symbol to show that it's secure. Alternatively, type the MyState web address directly into your browser.
We will never ask you to disclose your confidential PIN, Internet Banking password or phone banking access code over the phone, by email or in person.
What to do if you think you've been scammed
If you notice unusual transactions on your account, think you might have provided your bank details to a scammer, or are unsure if you're being targeted, please call us immediately on 138 001, get in touch with your local police on 131 444 or report it to www.cyber.gov.au
More tips for keeping your money safe