Use your home loan to pay for the things you need
Did you know you can increase the total amount of your home loan to purchase things like a new car or pay for renovations? It's called a Home Loan Top Up, and it can be a great way to access extra funds if you need them. It's quick and easy to arrange via a phone appointment.
With your Home Loan Top Up you can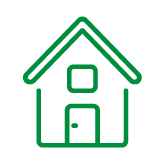 Pay for renovations
Improve the value of your home with renovations or landscaping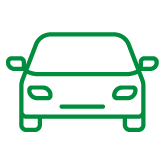 Buy a new car
Upgrade your car or get a second set of wheels for the family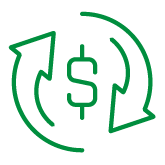 Get all your debts in one place
Consolidate your debts into one manageable monthly repayment
How to decide if a Home Loan Top Up is right for you
The amount you can add to your home loan depends on a few things, like the total value of your loan, the equity in your property, your credit history, the type of loan you have, and your ability to meet increased mortgage repayments.
Topping up your home loan does mean borrowing more money and increasing your debt, so before you make any changes to your loan, make sure you're comfortable with any potential changes to your repayments.
There are also some things you can't use a Home Loan Top Up for like business expenses or tax debts, so if you're still unsure whether it's right for you just give us a call. We're always happy to chat through your options with you.
Top up's are not available for customers on fixed rate home loans.
Rates and Fees:
$350 upfront establishment fee
Home loan fees and charges and interest rates will also still apply.
For further information on fees and charges refer to the
Fees & Charges for Household Lending
Ready to
Top Up?

It's quick and easy. Here's how:
You make an appointment
Fill in the form below and we'll give you a call to chat about your options. Appointments take about 30 minutes and are conducted over the phone.
We'll review your application
This includes validating all the documents you provide to support your application, performing a credit check, arranging an auto valuation (in some instances we may need to do a full valuation) of your home and providing digital documents for you to sign.
Approval and funding
If your application ticks all the boxes, we're good to go! We'll fund your Top Up and send you a confirmation text and/or email when the funds transfer is complete.
Fill out the form below and we'll give you a call
To make things as quick and efficient as possible, please make sure you have the following ready before we call you:

Identification Document, License or Passport is best. We'll also check your credit history
Details of your current income, including your 2 latest payslips or financials if Self Employed. If you want to use other income we may need something else to verify it
An estimate of your current living expenses
Details about new loans or liabilities you may have since your last loan application with us
Confirmation of insurance on your property with up-to-date and adequate insurance
To make sure we can achieve everything we need to during our appointment with you, please let us know what you're hoping to use your Home Loan Top Up for and make sure you have all the relevant documents ready!