MyState Lounge
Being a MyState customer has its perks, and now it comes with perks for you and your mates too! Introducing the MyState Lounge. Your exclusive VIP experience at MyState Bank Arena.
You can enjoy access to our new customer-only VIP bar and lounge space for you and up to 3 guests, just by showing your MyState Debit card at the door!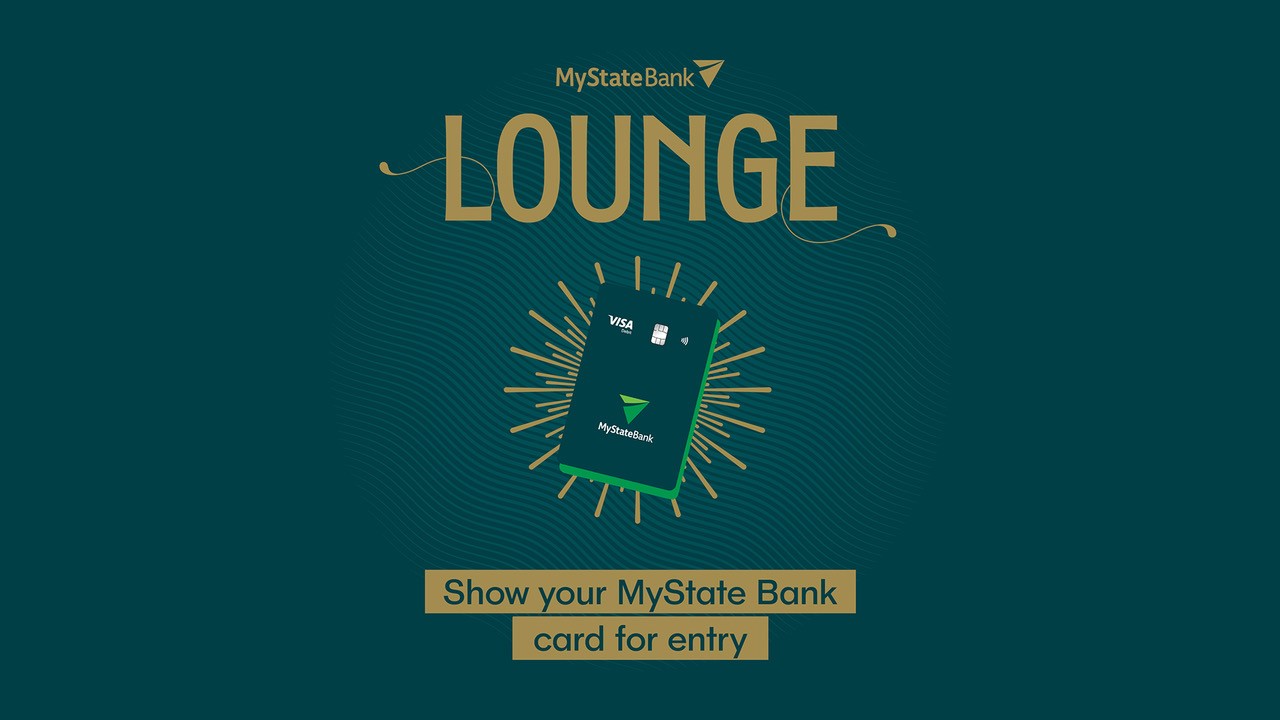 Avoid the crowds and relax before selected events at MyState Bank Arena.
Purchase premium food and drinks once inside the MyState Lounge.
Access for you and up to 3 guests (subject to room capacity).
Show your MyState Debit card at the door.
The MyState Lounge is available before select events at MyState Bank Arena, including the upcoming Harry Connick Jr 'Back Live' performance on Sunday 10 December. We hope to see you there!
Don't want to miss out? Open an account today!
Enjoy 10% off food & drinks with MyState Bank
It pays to bank with MyState, with 10% off food and drink purchases* across MyState Bank Arena just for being a MyState customer!
Simply show and use your MyState Bank card to pay for food and drinks inside the Arena to receive your discount.
Not a customer? No worries! Sign up online today and you'll be on your way to delicious savings in no time.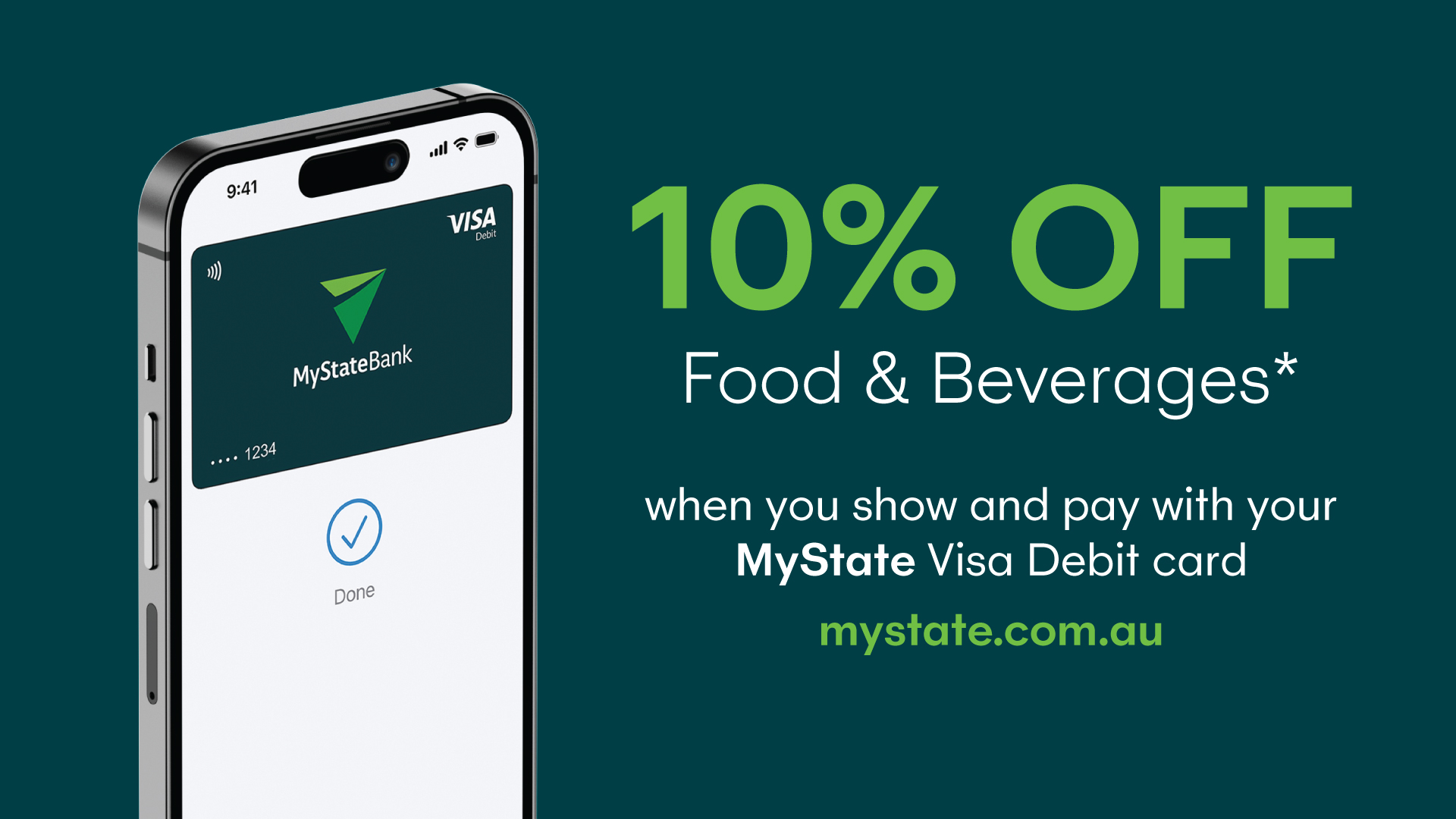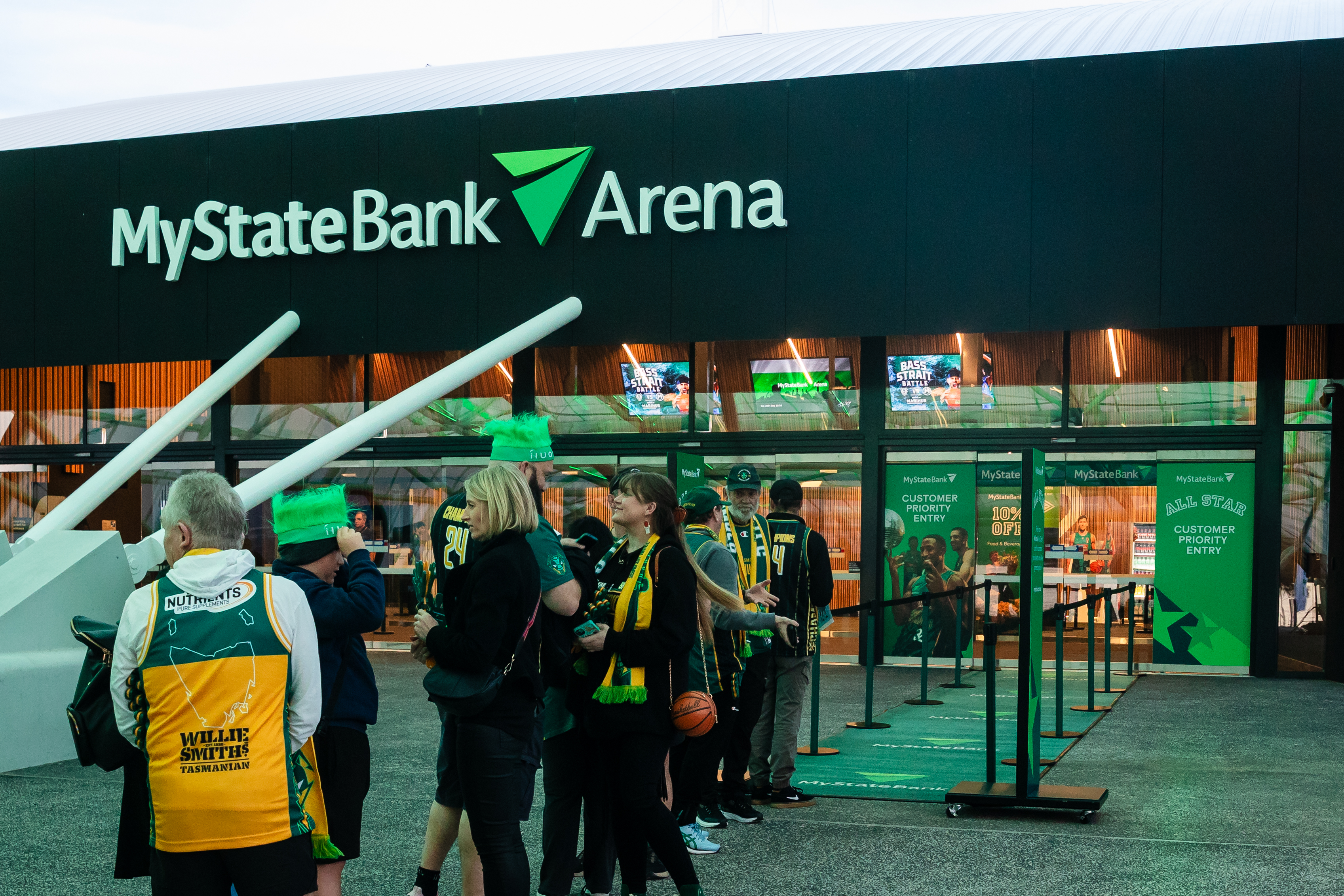 Customer priority access
Show your MyState Visa Debit Card to walk the green carpet at the entry and jump the queue with our Customer Priority Access. Available for selected events and all JackJumpers Games, this can give you a head start on food, drinks and merch stands. Learn more about our transaction accounts here.