Receive up to $300 worth of Coles Group & Myer Gift Cards, with the purchase of new eligible insurance policies by 12 March 2021*
For a limited time only, as well as the great level of cover CGU insurance through MyState Bank affords, you also have access to a special offer, when you take out a new Eligible Insurance Policy.
Another reason to get a quote for CGU Insurance through us.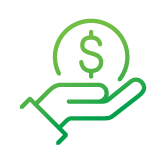 Receive a...
$150 Coles Group & Myer Gift Card when you purchase a new Eligible Insurance Policy by 12 March 2021.*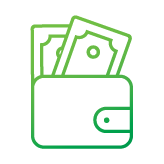 PLUS, receive an...
Extra $50 Coles Group & Myer Gift Card per additional new eligible policy thereafter up to a total of $300!*
Whether you're looking to protect a new car, your rental property or your home and the things you love in it, we'll reward you for each one you choose to protect through us, up to a maximum total of $300 worth of Coles Group & Myer Gift Cards!*
At MyState Bank we understand that everyone is unique, therefore people need different types and levels of Home Insurance cover.
So no matter if you need generous 'new for old' replacement Home Insurance cover; alternate accommodation for up to 12 months; cover for paintings, tapestries and other works; or just about anything else, we have the Home Insurance cover to suit you.
CGU Home Insurance policies through MyState Bank cover more than you expect. In addition to our competitive rates and flexible premium payment options, our Home Insurance policies also provide cover for frozen foods and misuse of credit cards.
These products are issued by Insurance Australian Limited ABN 11 000 016 722 AFSL 227681 trading as CGU Insurance. Read MyState Bank's Financial Services Guide (FSG) for more information.
Key features
Easy payment options including pay-by-the-month at no extra cost
Apply easily online for Home and Contents Insurance
Listed Events - standard protection against fire or explosion, theft or attempted theft, lightning, earthquake, storm, rainwater or wind damage, and even a vehicle running into your home.
Additional Home and Contents Insurance cover for valuables – cover for precious valuables, including jewellery and cameras
Important Information
Calculators
Start a claim anytime
Online quote
Summary of key benefits
Use the table below to find out the key benefits of our Home and Contents Insurance to decide which cover is best for you. If you need assistance or more information, please contact us.
Key benefits

Accidental Damage

Listed Events

Accidental Damage cover

Yes

Fixed glass and windows only

Accidental Loss cover

Yes

No

Electrical burnout of motors and pumps less than 15 years old

Yes

Yes

Replacement of keys and repair and re-coding of locks and barrels for either external doors or windows

Unlimited

Up to $1,000

Money and negotiable documents

Up to $1,200

Up to $750

Credit card loss liability

Up to $5,000

Up to $5,000

Works of art including paintings and rugs

Up to $20,000 per item, unless specified separately

Up to $20,000 per item, unless specified separately

Loss of frozen foods as a result of domestic freezer failure

Unlimited

Up to $500

Loss of frozen food from any cause

Unlimited

No

No loss sharing penalty for underinsurance

Yes

Yes

New for old contents cover

Yes

Yes

Liability cover

$20 million

$20 million

Monthly payment option

Yes

Yes

Australia wide:
- Bicycles

Yes

No

- Mobile phones (up to $2,500)

Yes

No

- Photographic equipment (up to $2,500)

Yes

No

- Camping equipment

Yes

No
We're here to help
With over 50 years experience our local, friendly staff can help you find what you're looking for.
---
* Offer applies to new Building, Contents, Combined Home & Contents, Motor Vehicle or Landlords Residential Property Policies ('Eligible Policies') purchased through MyState Bank between 10/02/2021 - 12/03/2021, where the first premium has been paid and cooling off period has lapsed. Recipients must be 18+, the primary policy holder and provide a current postal address. Strictly limited to $150 Coles Group & Myer Gift Card for the first new Eligible Policy and $50 Coles Group & Myer Gift Card per additional new Eligible Policy thereafter, up to a total of $300. Voucher will be posted on or before 23/04/2021. MyState Bank Limited (MyState Bank) ABN 89 067 729 195 AFSL 240896 acts under its own AFSL and under an agreement with the product issuer, Insurance Australia Limited ABN 11 000 016 722 (IAL) trading as CGU Insurance. Offer is subject to underwriting T&Cs and acceptance criteria. This is general advice only, always consider your own circumstances and the PDS at mystate.com.au to see if these products are right for you. Coles Group & Myer Gift Card: Conditions and exclusions apply. For full Terms of Use visit giftcards.com.au or phone 1300 725 159. Gift card images shown are indicative only and are not a true representation.