At MyState Bank we understand that everyone is unique, therefore people need different types and levels of Home Insurance cover.
So no matter if you need generous 'new for old' replacement Home Insurance cover; alternate accommodation for up to 12 months; cover for paintings, tapestries and other works; or just about anything else, we have the Home Insurance cover to suit you.
CGU Home Insurance policies through MyState Bank cover more than you expect. In addition to our competitive rates and flexible premium payment options, our Home Insurance policies also provide cover for frozen foods and misuse of credit cards.
These products are issued by Insurance Australian Limited ABN 11 000 016 722 AFSL 227681 trading as CGU Insurance. Read MyState Bank's Financial Services Guide (FSG) for more information.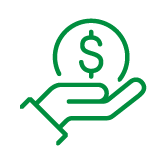 Easy payment options including pay-by-the-month at no extra cost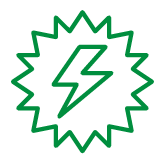 Listed Events - standard protection against fire or explosion, theft or attempted theft, lightning, earthquake, storm, rainwater or wind damage, and even a vehicle running into your home.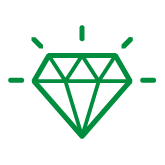 Additional Home and Contents Insurance cover for valuables – cover for precious valuables, including jewellery and cameras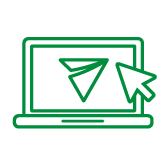 Apply easily online for Home and Contents Insurance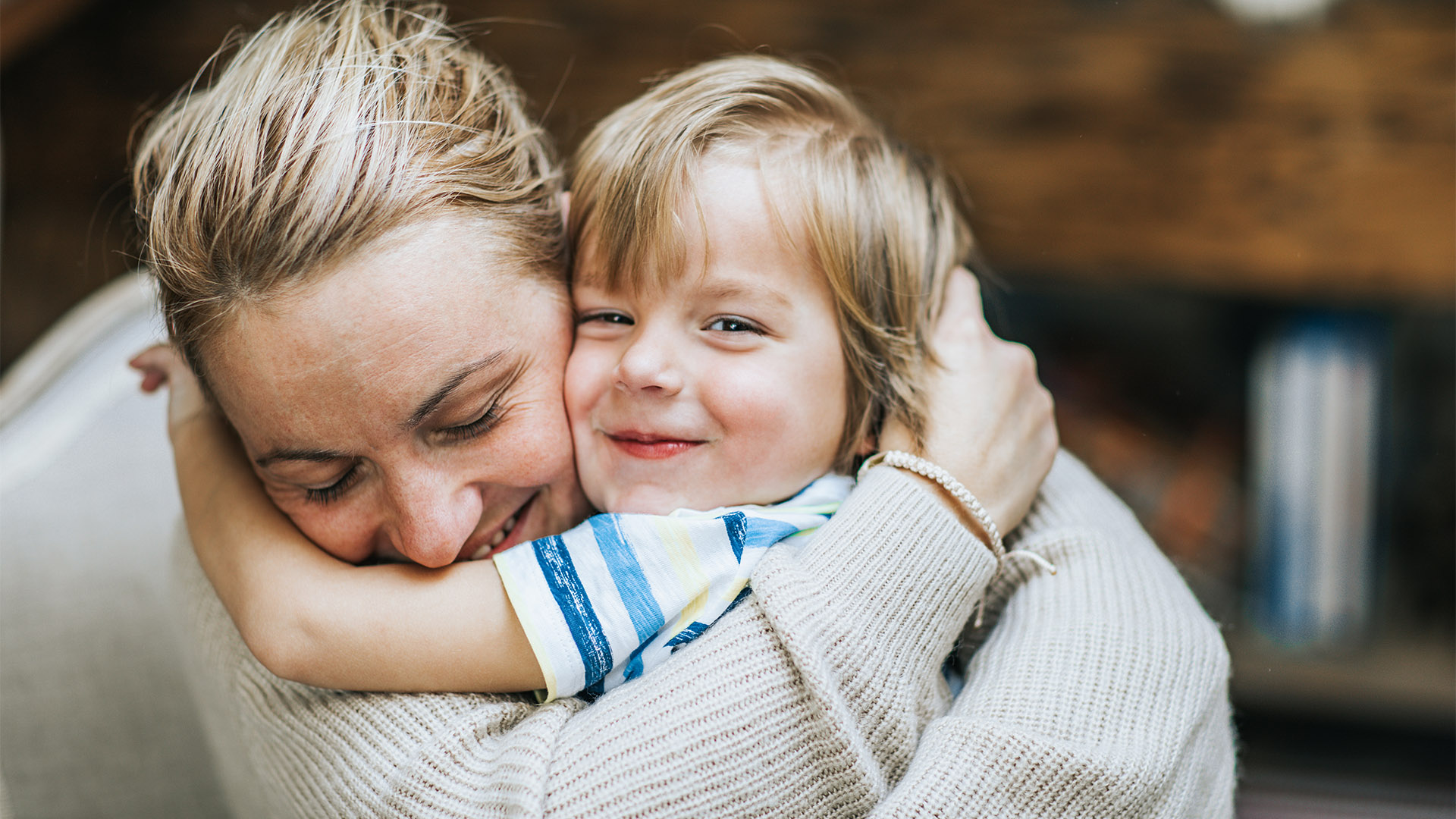 MyState Bank transaction account customers can enjoy
$100 cashback*

when purchasing a new eligible Car or Home and/or Contents Insurance policy by 31 January 2022.

Simply add MYSTATE in the promo code field at the end of the online application or call 138 001. *T&C's apply.

Get a quote for CGU insurance through us today.
Frequently Asked Questions
Why do you need home and contents insurance?
Home and contents insurance helps protect the value of your property, and things in it, in case of some unfortunate or unforeseen circumstances. There are a few different types of insurance so it's important to know what each one covers to choose the best option for you. You can choose to take out a buildings policy, a contents policy, or a combined buildings and contents policy.
At MyState Bank we go a little further with our Accidental Damage Policy, offering you coverage of up to $2,500 incl GST for your phone and up to $3,000 incl GST for your bicycles. For full details, view our Product Disclosure Statement online.
Enjoy peace of mind knowing that if a window accidentally breaks, your insurance from MyState Bank is there to help you get it fixed. Other coverage options include replacing and repairing locks at entry points to your home, covering the loss of artwork including rugs, and even the loss of frozen foods as a result of the failure of a domestic freezer in an incident we have agreed to cover*.
You could enjoy new for old content cover and coverage Australia wide for bicycles, mobile phones, cameras and other photographic equipment*. The best home insurance policies are the ones that work for your life, your home and your family.
*Conditions, limitations and exclusions apply.
What's included in home and contents insurance?
CGU Home Insurance policies through MyState Bank may cover more than you expect. Once you have a thorough assessment of your home and its contents, you can then review an insurance policy that helps cover you against the loss of the things that are most important and precious to you.
Building Insurance
Insuring the value of your building will include gathering estimates that cover the cost of rebuilding should anything happen. You'll need to map out the size of your property in m2 - a floor plan or tape measure will help with this! You'll also need to know the building style that most accurately describes your home. Knowing when your home was built will help you track down the building style used. Once you have the size and the type of building, then you can begin estimating what it would cost to replace. Factors like the state that you live in, the wall type and structure, property elevation and how old your home is will help you find an estimated replacement cost per m2. For more information on how to get started on a new building insurance policy, click here.
Contents Insurance
When beginning an inventory of your home contents, take it room by room. This is probably going to be a very big list so it's a good idea to allocate some time to this project. Count all of the rooms of your house including your kitchen, laundry, bathroom, bedrooms, entry hall and dining room. Don't forget external spaces like patios, sheds, garages and carports.
What you choose to insure are usually the things that you absolutely need in the event of sudden loss or damage, or keepsakes and memorabilia that are difficult to replace. These can include things like your cutlery, crockery, appliances, linen, furniture, gardening equipment and furniture, unfixed personal electronics including laptops and mobile phones as well as clothes, shoes, bedroom furniture, etc. If you are able then it's a good idea to take photographs of everything and keep a hold of your receipts in case proof of ownership needs to be made in the event of a claim.
You might also like to consult some home insurance information sheets like our bushfire preparation checklist, storm preparation checklist as well as guides to help you work out whether you have the right level of cover. For more information on how to get started on a new contents insurance policy, click here.
How much is home and contents insurance on average?
The average cost of home and content insurance differs between states, reflecting different property values as well as different levels of insurance risk. There are a variety of resources you can use to evaluate an average daily and yearly cost and compare policies and providers before you choose an insurer. To get a free quote for CGU Home and Contents Insurance through MyState Bank, complete a quick 5 minute online form now.
Compare cover
Have a look at the key features and benefits of our Home and Contents Insurance options to decide which cover is best for you. If you need assistance or more information, please contact us.
Features

Accidental Damage

Listed Events

Fundamentals

Accidental damage or accidental loss cover

Yes

No

No

Valuable items
Jewellery, mobile phones, tablets, laptops, cameras & photography equipment, portable music players etc.

20% of sums insured or $7,500 whichever is greater (Up to $2,500 per item)

20% of sums insured or $5,000 whichever is greater (Up to $2,500 per item)

$2,000 in total (Up to $1,000 per item)

Contents at home in the open air

Yes

Yes. Up to $2000 for the events listed.

Yes. Up to $1000 for the events listed.

Burning out of electrical motors
For motors up to 15 years old

Yes

Yes

No

Frozen food
Following breakdown of freezer

Yes. Includes accidents.

Yes. Up to $500

No

Replacing keys and recoding of locks and barrels

Yes. Unlimited

Yes. Up to $1,000

Yes. Up to $1,000

Flood cover (automatic)

Yes

Yes

Yes

Credit card and transaction card misuse

Yes. Up to $5,000

Yes. Up to $5,000

Yes. Up to $1,000

Vet expenses if your pet is injured in a road accident

Yes. Up to $500

Yes. Up to $500

No

New for old replacement cover (contents)

Yes

Yes

Yes

Fine art, paintings and works of art
Up to $20,000 per item unless specified

Yes

Yes

Yes

CDs, DVDs, Blu-Ray discs and software
Up to $20,000 per item or boxed set

Yes

Yes

Yes

Alternative accommodation
Paid in addition to the sum insured. (Up to 10% of sum insured).

Yes

Yes

Yes

Removal of debris and demolishing cost. Paid in addition to the sum insured. (Up to 10% of sum insured)

Yes

Yes

Yes

Architects, surveyors and legal fees
Paid in addition to the sums insured

Yes

Yes

Yes
*This offer is strictly limited to a maximum of $100 cashback per customer for any new Eligible Insurance Policy purchased, including joint policies and is only available for existing MyState Bank customers who meet the following conditions. Offer applies to new Motor Vehicle, Building, Contents or Combined Building & Contents Policies ('Eligible Policies') purchased through MyState Bank, online, over the phone or in branch, between 1/12/2021 - 31/01/2022, and starting in the same period, where the first premium has been paid and cooling off period has lapsed. Recipients must be 18+, the primary policy holder, have a current transaction account prior to 31/01/2022 with MyState Bank, and be a current customer at time of payment. The $100 cashback will be deposited into the customer's MyState Bank transaction account on or before 23/02/2022.
MyState Bank Limited (MyState Bank) ABN 89 067 729 195 AFSL 240896 acts under its own AFSL and under an agreement with the insurance product issuer, Insurance Australia Limited (IAL) ABN 11 000 016 722 AFSL 227681 trading as CGU Insurance. Read MyState Bank's Financial Services Guide (FSG) for more information. Consider the appropriateness of any product to your own circumstances, IALs normal underwriting, terms and conditions, acceptance criteria apply. Consider IALs Product Disclosure Statement (PDS) and Target Market Determinations before acquiring any product.
Neither MyState Bank, nor any of its related bodies corporate, accept liability or guarantee payment of any claim or benefit in respect of this insurance. A policy does not represent a deposit with, or a liability of, nor is guaranteed by either MyState Bank or any of its related bodies corporate.