Earn up to
1.10% p.a

interest in 3 simple steps

Total variable interest rate including 1.00% p.a. bonus interest1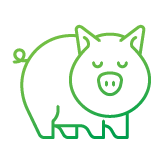 Open a Bonus Saver Account and Glide Transaction Account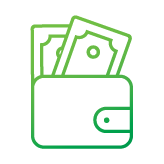 Deposit $20+ into your Bonus Saver Account each month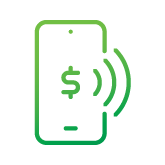 Make 5+ settled Visa Debit transactions each month using your linked Glide Account
For more detailed information about the Bonus Saver Account please see terms and conditions, financial services guide, interest rates and fees and charges for deposit accounts.

1 Interest calculated daily, paid monthly and interest rates subject to change from time to time. Bonus interest applies when eligibility criteria met. Bonus interest is payable only on balances up to $250,000. The base rate of interest will be paid on the portion of any balance exceeding $250,000. Current interest rates are available in interest rates for personal deposit accounts.
More
Eligible deposits to Bonus Saver account include: Transfers between your accounts, direct credits, NPP transactions, cash deposits, SWIFT payments and Telegraphic Transfers (TT).

Ineligible deposits to Bonus Saver account include: Bank@Post deposits or transfers, cheques, money orders, travellers cheques, international drafts and foreign currency. Interest credit, fee refunds or returned payments are also ineligible.

Eligible Visa transactions must be settled in the current month (not pending) and include; EFTPOS transactions and EFTPOS transactions with cash out, online purchases and in store purchases, regular card payments, payWave, Apple Pay, Google Pay, Samsung Pay, Garmin Pay and Fitbit Pay transactions.

The following card transactions are ineligible: EFTPOS cash out only transactions, Local and International ATM withdrawals, transfers or balance enquiries, Cash Advances and Pending Card Transactions. The term 'Settled (not pending)' means for any purchases made on your card, that the transaction must be fully processed to your account during the current month and not have a pending status at the end of the month. Transactions with a pending status at month end do not count towards your 5 eligible Visa transactions however will count towards eligible transactions in the following month when they settle.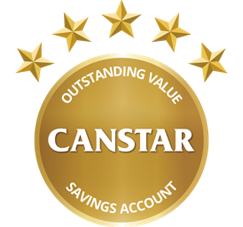 Outstanding value savings account
5-Star Rated by Canstar - 2020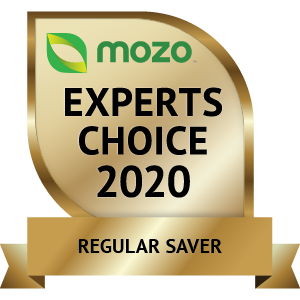 Mozo Experts Choice Award winner
Selected by Mozo experts - 2020
Apply online in
under 5 minutes
Provide personal details
Open the account for up to 2 people plus the usual stuff like your name & address.
Verify with ID
You will need 2 of the following: Drivers license, Passport or Medicare card.
Link a Glide Account
Simply check the box and we will open your Glide account using the same details.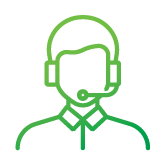 We answer your call
You'll always chat to someone from our customer care team right here in Australia.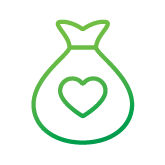 We do things properly
You won't find us trying to sell products that serve us more than they serve you.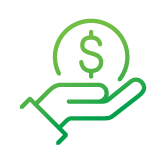 Get what you expect
We're transparent about fees. Access your money without unexpected costs.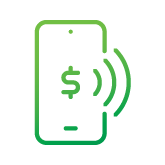 More ways to bank
We're always striving to make banking simpler, easier and better.
Apple Pay is a trademark of Apple Inc., registered in the U.S. and other countries. Google Pay is a trademark of Google LLC. Samsung Pay is a trademark or registered trademark of Samsung Electronics Co., Ltd. Fitbit and the Fitbit logo are trademarks or registered trademarks of Fitbit, Inc. in the U.S. and other countries. Garmin Pay is a trademark of Garmin Ltd. or its subsidiaries.