A Residential Investment Loan is designed to help you buy an investment property.
MyState Bank has options and features that may help you with your goals.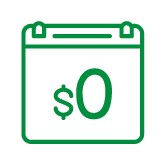 No monthly account keeping fees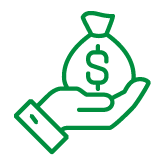 Flexible repayment options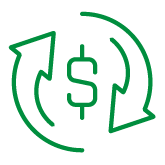 Fee free online redraws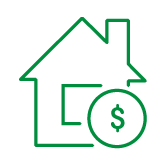 Available on new loans $100,000+3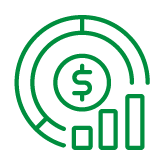 Can be split between variable &
fixed investment rate
Frequently Asked Questions
What will I need when applying for a home loan?
You need to be
At least 18 years old
An Australian citizen or permanent resident
Applying in your own name
Have a good credit rating
You will need to have
Two forms of ID (driver's licence, Australian passport or Medicare card)
Two payslips (if you have an employer)
Your most recent tax assessment (if you are self-employed)
How can I improve my chances of the loan being approved?
You can give yourself the best chance possible by:
Work out your borrowing capacity, what repayments can you afford? We will use a range of criteria to decide how much you are eligible to borrow, but you need to be comfortable that you can afford to repay the loan.
Establish a good banking history, keep your accounts in good order.
Keep your credit rating in good standing by staying on top of payments to avoid arrears, debts or missed payments.
Save money, demonstrating your ability to save regularly shows a history of managing money responsibly.
How do I apply for a home loan?
A home loan for every stage of life
Loan applications are subject to MyState's credit approval criteria. Terms and Conditions, Fees and Charges apply, and are subject to change.
1 Interest rate available for new lending on owner-occupied, principal and interest loans less than or equal to 60% of property value. Other rates available for different loan terms.
2 Comparison rate based on $150,000 over 25 years. WARNING: This comparison rate applies only to the example or examples given. Different amounts and terms will result in different comparison rates. Costs such as redraw fees or early repayment fees, and cost savings such as fee waivers, are not included in the comparison rate but may influence the cost of the loan. Lending, credit criteria, terms/conditions, fees and charges apply and are subject to change.
3 Borrowing up to 90% of the property value. Loan applications are subject to our normal credit approval criteria and may also require approval of a Lenders Mortgage Insurer. Interest rates may vary based on your loan to property value ratio.
4 Redraw availability dependent on available funds & the type of home loan you have. You should consider your personal circumstances and the impact redrawing funds will have on you before proceeding.