Renovating and building can be both exciting and stressful. With expert home loan advice and competitive home loan interest rates, MyState Bank takes the hassle out of your home loan finance so you can focus on what matters most – getting started!
Steps to planning a successful renovation
The most crucial part of any renovation is the planning process. It may seem obvious, but most renovation budget blowouts occur as a result of poor planning. Speak to as many experts as you can before you start, and make sure they're all qualified and insured before you consider using them in your project, and you'll have the best chance of completing your renovation on time, on budget and without too much stress.
Here are the key steps to planning a successful renovation:
Evaluate your current home – Make a list of all the things you love about your home, and all the features you don't like. What do you want to change? What improvements are you trying to make? Also enlist in a professional to help you determine whether there are any structural issues that need fixing, especially if you notice any cracking or rotting.
Make a wish list – In an ideal world, what do you want to achieve? Be it structural, functional or style related, work out what the must haves are and prioritise your list. This will not only help you formulate your renovation plan, it will also help you draw up your budget.
Get advice on the building requirements in your area – There may be building restrictions or certain laws that will affect the way you plan your renovation, so it's important to know what these are at the beginning of the process so you don't waste any time or money doing something you may have to change. Ask your local council's planning officers for some information so you know what to expect.
Find an expert – This is particularly important if you're planning a major renovation. For big projects, enlisting the help of a professional designer, architect or draftsperson may add huge value and experience to your renovation. Ask for references and examples of their previous work.
Find your builder – Approach a range of builders and obtain quotes from them all. It's not only important to find a builder who can deliver the project within budget, but also one that you trust, and that you feel shares your vision for the renovation. Consider whether you want the builder to manage the project for you, including things like booking electricians, plumbers and other tradies, or whether you need a separate project manager for this job.
Getting permits – Every state and territory has different permit requirements when it comes to building and renovating. This is a crucial part of the renovating process, because any delays you encounter during the permit process may translate to project costs that will upset your budget. You can ask your local council for information about these permits, and if you're having difficultly with the process, you may wish to seek advice from professionals like a planning lawyer or building surveyors.
Lock in your finances – As well as drawing up a solid budget, it's important to do your homework when it comes to financing your project so you can be sure you're managing it in the most cost effective way. You may wish to refinance your current home loan using the equity in your home, or make an appointment with your local lending expert to discuss the best option for you.
Live in or rent out – While you're completing your renovation, is it possible for you to still live comfortably in your home or do you need to move out? Plan for this as early on in the process as possible so you can allow for the costs of renting in your budget and save yourself a whole lot of stress.
The little things – It's the small details that make the largest impact and greatly influence the success of your project. If you notice something you're not happy with or think your builder is cutting corners, make sure you tell them. At the end of the day, you have to live with the changes you make to your home and it's important you're happy with them.
Finding inspiration
Once you've planned the basics of your renovation, it's time to start considering things like design and styling. What's it going to look like? What colour scheme will you use? How will you decide on fixtures and fittings? Here are a few tips to help make the design process a little less overwhelming.
Read magazines
As the trend for DIY renovations and home makeovers continues to grow, so too does the number of resources at your fingertips. Check out magazines like Home Beautiful, InStyle, House & Garden and Real Living. They're brimming with ideas and tips on how to design and source materials for your renovation.
Watch TV
The Block, Better Homes & Gardens, House Rules, Grand Designs Australia and Selling Houses Australia are all brilliant ways to be inspired and learn from other renovators. Plus, you get to enjoy them at your own pace and from the comfort of your own couch, so have a notepad and pen handy to write down the things you love.
Create a mood board
Rip out all the things you love from magazines and newspapers and keep them in one place. This will help you get a sense of how your ideas will work together. If you'd prefer to keep all your research online, try browsing Pinterest for ideas. You can create your own mood board for different rooms, and organise your thoughts easily.
Browse the web
The amount of resources you'll find online is almost infinite, so here's a list of the best places to start looking:
Renovator's Guide– Lots of information on every stage of the renovation process, from planning your renovation to nailing down the design.
domain.com.au – Use this to search for specific renovation ideas by doing a keyword search on the site – for example, type in 'renovated bathroom'. Also use Domain to get a great sense of what's on the market in your area.
Home Life – A comprehensive resource that brings in the best from the popular InsideOut and Country Style magazines, including how-to guides and the latest bathroom and kitchen designs.
Bunnings DIY advice – Attend a Bunnings' DIY workshop or browse this site to learn how to speak the renovator's language, it's a haven of DIY information.
YouTube – If you're looking for specific DIY advice, you're almost guaranteed to find a how-to video on YouTube. Watch a few different videos to get a good perspective of what works and what doesn't
Houzz – One of the web's most comprehensive renovation photo galleries, with over 2 million photos to browse for inspiration – especially for kitchens and bathrooms.
Blogs – There are so many design blogs around that it's impossible to list them all. Look at as many as you can, and you'll quickly find the ones that resonate with you
Instagram – You can follow all of your favourite interior design magazines on Instagram, and be linked to great local designers and interiors/homewares stores as a result. Even searching for hashtags like #diy and #renovation will give you great results.
Be patient
Sometimes the latest interior design trends don't always last, so before you splash out on wallpaper or cow hide rugs, do your due diligence and make sure your style isn't just one you love, but one that will last.
Visit design expos
Things like the DesignBuild Expo and GrandDesigns live are a great source of inspiration and an opportunity to start networking with some suppliers. A quick Google search will tell you all of the expos that are happening in your state.
Shop around
Sometimes you can fall in love with an item only to find out that it completely breaks the bank. If your heart is set on it, do the research and see if you can find a replica that's cheaper, or even better, a second hand one on eBay or Gumtree. You'll be surprised at what you might find!
Talk to family and friends
Chances are someone you know has gone through the renovation process before. Ask them what worked and what didn't, and what things they might do differently next time. Also chat to them about useful resources, and any recommendations they might have for builders or architects. They may turn out to be your most valuable resource.
Insurance
Something to consider when building your next home is how you're going to protect it. We have a range of insurance products to help you get the cover you need, from Home and Contents Insurance, to Landlord Insurance. It's important to remember to budget for these essential extras.
Find out more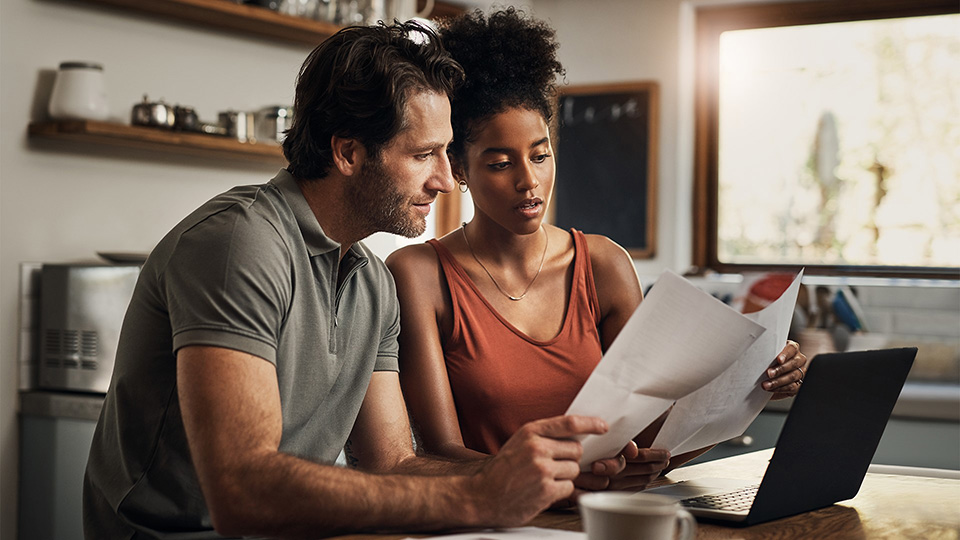 The application process
Applying for a home loan with MyState is easy, and we'll keep you up to date with what's happening every step of the way. Check out our step-by-step guide to the application process below.
Stage 1: Application
Download our home loan checklist to help you get your documents ready, then drop into your nearest branch or call 1300 092 468 to begin the application process. We'll process your loan application on the spot, subject to an employment check, valuation & lender's mortgage insurance. You'll have a decision on your home loan within 60 minutes, guaranteed.
Stage 2: Verification
We'll check your documents, including your employment history, to verify that they're all correct.
Stage 3: Valuation
We'll order a valuation to verify the value of your preferred property. The valuer will get in touch with the real estate agent directly and arrange the valuation; then report back to us.
Stage 4: Lender's Mortgage Insurance
If it's required, we'll apply for Lender's Mortgage Insurance. If you have a sizeable deposit, you may not need it. We'll let you know either way.
Stage 5: Unconditional approval
At this stage, once your details have all been verified, the valuation is satisfactory and mortgage insurance (if required) approved, we'll unconditionally approve your loan, which is a 100% guarantee that we'll be financing your home loan.
Stage 6: Funding
At this stage, your loan will be opened, and the arrangements to book settlement will be made with your conveyancer and settlement will take place at an agreed time.
MyState Bank Home Loan Products
Basic Variable Home Loan
Simple and to the point. Save money with a great low rate.
Interest rates4 from
6.14%p.a.
Comparison rates2 from
6.17%p.a.
Unlimited additional repayments
No interest offset facility
Free redraws
No ongoing or establishment fees
Deposit eligible for parental guarantee
Special Residential Home Loan
A 100% interest offset facility. Reduce the amount of interest you repay.
Interest rates4 from
6.24%p.a.
Comparison rates2 from
6.30%p.a.
Unlimited additional repayments
100% interest offset facility
Free redraws
No ongoing or early payout fees
Deposit eligible for parental guarantee
Fixed Rate Home Loan
Simple and to the point. Save money with a great low rate.
Interest rates1 from
6.44%p.a.
Comparison rates2 from
8.26%p.a.
Additional repayments of up to $10K per fixed year
No interest offset facility
No redraws
No ongoing fees
Deposit eligible for parental guarantee
Frequently Asked Questions
What will I need when applying for a home loan?
You need to be
At least 18 years old
An Australian citizen or permanent resident
Applying in your own name
Have a good credit rating
You will need to have
Two forms of ID (driver's licence, Australian passport or Medicare card)
Two payslips (if you have an employer)
Your most recent tax assessment (if you are self-employed)
How can I improve my chances of the loan being approved?
You can give yourself the best chance possible by:
Work out your borrowing capacity, what repayments can you afford? We will use a range of criteria to decide how much you are eligible to borrow, but you need to be comfortable that you can afford to repay the loan.
Establish a good banking history, keep your accounts in good order.
Keep your credit rating in good standing by staying on top of payments to avoid arrears, debts or missed payments.
Save money, demonstrating your ability to save regularly shows a history of managing money responsibly.
How do I apply for a home loan?
1 Interest rate available on owner-occupied, principal and interest loans less than 80% of property value. Other rates available for different loan terms.
2 Comparison rate based on $150,000 over 25 years. WARNING: This comparison rate applies only to the example or examples given. Different amounts and terms will result in different comparison rates. Costs such as redraw fees or early repayment fees, and cost savings such as fee waivers, are not included in the comparison rate but may influence the cost of the loan. Lending, credit criteria, terms/conditions, fees and charges apply and are subject to change.
3 Interest rate available on owner-occupied, principal and interest loans for eligible borrowers under the First Home Loan Deposit Scheme only. Other rates available for different loan terms.
4 Interest rate available for new lending on owner-occupied, principal and interest loans less than or equal to 60% of property value. Other rates available for different loan terms.