If you've been affected by the extreme weather, we can help. Call the CGU team anytime on
13 24 80
to make a claim.
Landlord Insurance features
If you are a landlord, CGU insurance through MyState Bank can provide you with insurance cover to help protect you against incidents such as loss or damage by a tenant or their visitors.
You can add optional covers such as loss of rent, rent default, and theft or attempted theft by a tenant including legal costs.
These products are issued by Insurance Australia Limited ABN 11 000 016 722 AFSL 227681 trading as CGU Insurance. Read MyState Bank's Financial Services Guide (FSG) for more information.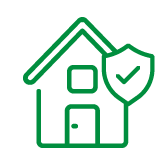 Broaden your scope of Landlord Insurance with additional optional covers
Choose from $5 million, $10 million, $15 million or $20 million liability cover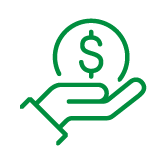 Easy payment options for Landlord Insurance including pay-by-the-month at no extra cost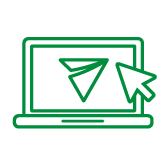 Apply easily online for Landlord Insurance
Payment options for Landlord Insurance
We make it easy for you to pay your Landlord Insurance premiums. With our EasyPay insurance options, you can pay your Landlord Insurance premiums monthly from your selected account. That means you'll avoid those once-a-year payments and you won't have to keep track of different renewal dates. You can also add or amend your cover at anytime and, best of all, pay-by-the-month at no extra cost. Of course, if you'd prefer to pay your Landlord Insurance premiums annually, you can, the choice is yours.
Frequently Asked Questions
What insurance do you need as a landlord?
Landlord insurance is specifically designed to protect those who own investment properties from the risks that come with renting it out. It generally covers events that cause a loss of rental income as an option, theft or damage to your property. Loss or damage can occur in a variety of ways and the rental bond amount does not always cover the cost to repair or replace your property.
CGU Landlord Insurance policies through MyState Bank feature a range of optional extras you can choose to tailor your coverage to suit your individual circumstances and investment budget as well as the choice of $5 million, $10 million, $15 million or $20 million in liability cover. You can also enjoy easy payment options like paying your premium costs by the month at no additional cost.
Applying online for landlord insurance takes 5 minutes and you can use our range of handy online tools to help you choose the most affordable and inclusive level of cover.
How to make a landlord insurance claim?
The best way to make a claim is to contact CGU directly on 13 24 80. Claims can be lodged 24 hours / 7 days a week. Phone enquiries on existing claims can be made during business hours from 8:30 am to 5:00 pm.
Please have your policy number, the name of the insured on the policy and a detailed description of the incident ready. You will be asked some standard information to confirm your identity and a claims consultant will be assigned to your claim to keep you apprised of its status and any next steps you will need to take. You will also receive a claim number. This will be your ongoing reference for the claim.
Excesses may apply when you make a claim. This is your contribution towards the cost of a claim and your claims consultant will tell you if you need to pay an excess at the time of lodgement. If an excess is applicable, then the type of excess that applies to your policy and the amount will be listed on your schedule. For more information about your policy refer to our Landlord Insurance Product Disclosure Statement and Policy, available to view online via our website.
What does MyState's landlord insurance cover?
A CGU Landlord Insurance policy through MyState Bank provides coverage for accidental loss or damage to the buildings and/or contents that make up your rental property. We also provide cover under specific conditions for a range of incidents and additional covers. You can choose to take out a buildings policy, a contents policy, or a combined buildings and contents policy. Add optional extras like cover for loss of rent, liability, strata title mortgagee protection and workers' compensation.
Your buildings and contents and the options that you have chosen will be covered up to the sum insured, as listed in your current schedule. To protect against underinsurance, please review your policy regularly to reflect any changes to your rental property.