The MyState Foundation Grant Round is now open for 2022.
For any questions about the grant application process, email foundation@mystate.com.au
WHO CAN APPLY
To be eligible for a MyState Foundation grant, your organisation must:
Have Deductible Gift Recipient (DGR) status (approved by the ATO)
Be an incorporated not-for-profit organisation*
Hold an Australian Business Number (ABN)
Please note that MyState Foundation grants are only available for eligible organisations with Deductible Gift Recipient (DGR) status.
You will be asked to provide evidence of your organisation's status as a DGR under Subdivision 30-BA of the Income Tax Assessment Act 1997.
If your organisation does not have DGR status, your application will not be accepted. If you're unsure of your organisation's status, check the ATO website or consult your accountant before proceeding with your application.
*Endorsement as an income tax exempt charity is not mandatory for applications.
IMPORTANT DATES FOR THE 2022 GRANT ROUND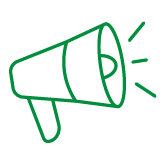 Applications open:
March 2022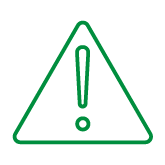 Applications close:
Friday 6 May 2022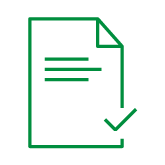 Applications processed:
June 2022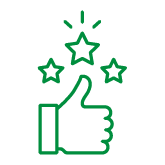 Grant presentations:
June – July 2022
ASSESSMENT CRITERIA
Grant applications will be assessed by the MyState Foundation Board. When reviewing applications, the Board consider a number of key criteria, including:
The outcome of this program/initiative aligns with the purpose, vision and vision of the Foundation focusing on disadvantaged youth.
The program/initiative addresses a defined need in the Tasmanian community and creates impact
Could the grant make a real difference and are the funds necessary for the program/initiative to occur?
The applicants ability to successfully carry out the initiative?
Preference will be given to organisations that:
Benefit as many young people as possible in the Tasmanian community
Demonstrate that funds will be retained in Tasmania
Demonstrate a measurable long-term benefit and achievable goals
Meet an identifiable need in the community
Support programs which increase the capabilities of Tasmania youth
Encourage a learning culture and increase opportunities for young people to further their education
Build self-reliance, confidence and responsibility in young Tasmanians
Improve health and wellbeing outcomes of young Tasmanians
Support disadvantaged and at-risk youth in Tasmania
Offer unique opportunities for young Tasmanians that aren't currently provided elsewhere
The Foundation does not award grants for:
Individuals, foundations or organisations that are themselves grant-making bodies
Fundraising events and campaigns
Normal operating costs, administration etc., other than in exceptional circumstances
Debt retirement or budget deficits
Conference organisers or attendees
Excursion based activities not part of a broader project focusing on MyState Foundation objectives
Applications for funding that involve additional funds in future grant cycles
Equipment purchased not associated with an ongoing project
For an activity which began in the previous financial year.
GST
Grants are given exclusive of GST costs. If an organisation incurs GST for the purchase of equipment or provision of services, GST costs will not be included or added to the amount given in the MyState Foundation's grant.
TERMS AND CONDITIONS FOR SUCCESSFUL RECIPIENTS
Organisations successful in receiving a grant will be required to sign terms and conditions set out by the Foundation and provide a grant update by 31 December 2022 and satisfactory project acquittal statement no later than 30 June 2023. If you are successful in your application for a multi-year grant, you will need to provide an additional grant update by December 31 2022 and a second project acquittal statement by 30 June 2024.
Recipients are requested to acknowledge the support of the MyState Foundation in publicity and printed materials. The Foundation logo can be used provided conditions of use set out by the Foundation are followed.
Successful organisations are asked to be available for media purposes as required by the Foundation.
Successful organisations will be listed on the MyState Bank website and in MyState and Foundation publications. From time to time projects funded by a MyState Foundation grant may be featured on the MyState Foundation website and in its publications.
Please note: Decisions made by the MyState Foundation Board are final and cannot be disputed.