MyState Bank is a proud Participating Lender for the Australian Government's Home Guarantee Scheme (HGS). We've also just been awarded the Mozo Expert's Choice Award in the First Home Buyer Loan category, which means we know a thing or two about getting you into your first home sooner.
Award winning home loan for first home buyers
Home Guarantee Scheme Variable Rate Product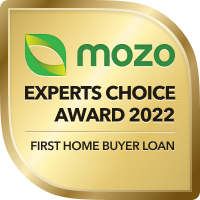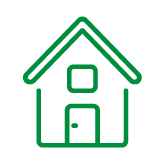 What is it?
The First Home Guarantee is an Australian Government initiative to support eligible first home buyers purchase a home sooner without having to pay lender's mortgage insurance.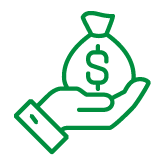 How does it work?
If you meet all eligibility criteria for the Scheme, you may be able to receive a guarantee of up to 15% of your property value to assist with your purchase. This means you could borrow up to 95% without the need to pay Lenders Mortgage Insurance. Other costs apply.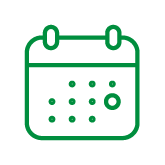 When is it available?
Right now! Applications are limited and allocated on a 'first in' basis.
MyState Bank is a participating lender in the Australian Government's Home Guarantee Scheme, designed to help everyday Australians like you purchase their first home sooner. This scheme is an Australian Government initiative designed to assist Australians in purchasing their first home by reducing the deposit amount they need without the need for taking out and paying for LMI (Lenders Mortgage Insurance).
Register your interest
Register your interest by filling out the online form here and making an appointment with us. We will contact to you and help you complete your home loan and scheme application.
Buy your home
If approved, you need to purchase your new home within 90 days.
Make an appointment with a MyState Bank lender to start your application
Are you eligible?
If you can tick off all of these requirements, then you're most likely eligible to receive the offer:
You are single or joint borrowers. If joint borrowers you are in a married or de facto relationship
You're at least 18 years of age
You pass an income test
You have at least a 5% deposit saved
You and any other applicant are first home buyer's
You are going to live in the property (not an investment)
You and any other applicant are Australian Citizens
The property you are looking to purchase falls within the Property Price Thresholds
Find out more about the eligibility requirements on the official NHFIC website and by downloading the FHBG Fact Sheet along with the FHBG Frequently Asked Questions Sheet.
For more detailed information, please view the Scheme Information Guide.
Income test
The Scheme includes an income test for:
Singles – your taxable income for the previous financial year must not be more than $125,000
Couples – your combined taxable income for the previous income year must not be more than $200,000
For applications received from 1 July each financial year, it is a requirement that you have your ATO Notice of Assessment from the previous financial year completed.
Property Price Thresholds
There is a maximum property purchase price under the Scheme which applies in capital cities, large regional centres and regional areas. You can find a list of the property price thresholds as well as a tool to search by postcode on the NHFIC website.
Frequently Asked Questions